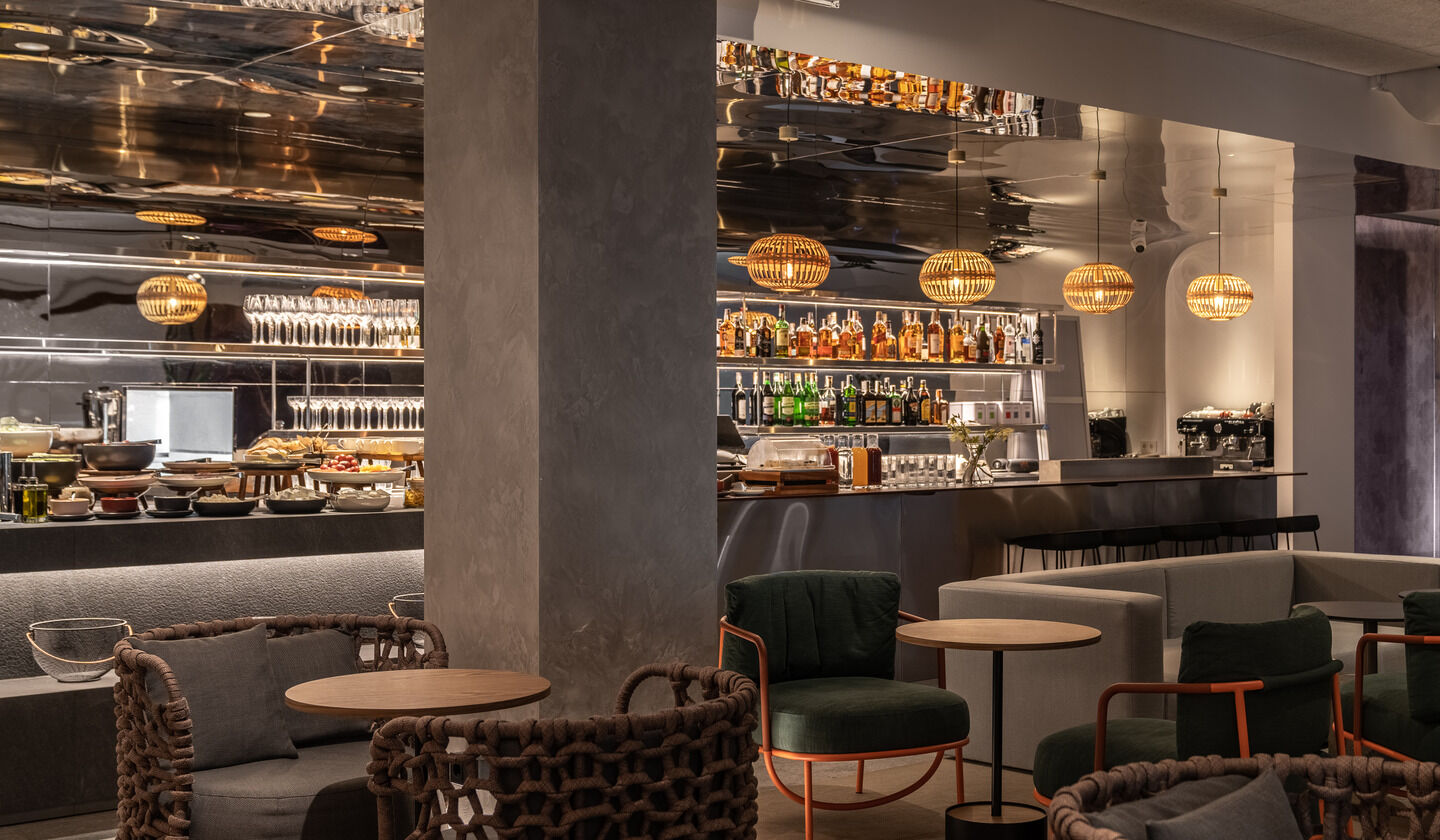 About the place and its mission
It's full of life: it's a great place to enjoy snacks and drinks, to work, and to rest. Here you can giggle with friends, relax with a cup of coffee, or just scroll Instagram. Besides, we show movies, sports events, and sometimes hold mini parties with DJ sets. Lobby Bar is the heart of the hotel. Lobby Bar - the heart of our hotel.
about the bar

Your favorite drinks for relaxation. We support Ukrainian manufacturers, so you'll find many great brands on the menu
about tasty food
Drop by the Lobby Bar - here you can have some delicious snacks and chill.

Choose your favorite records and turn on our vinyl player, order snacks, drinks, or all day breakfasts. It's gonna be tasty!
Menu
about
breakfast
For the day to be a good one, start it with something tasty. So choose a room with breakfast included.